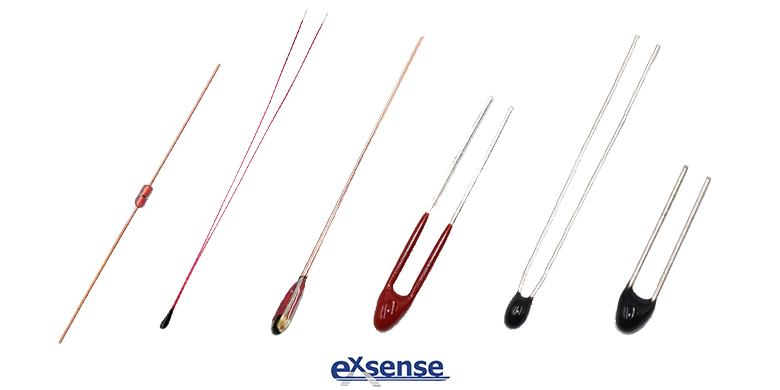 The core product of NTC Product is NTC thermistor chip. Through the last article<Recyclable-type NTC Thermistor>, we know the recyclable method of the recyclable-type NTC thermistor. The purpose of this method is to save resources, meanwhile protecting the environment and reducing pollution.
Compared with the existing technology, the beneficial effects of the recyclable-type NTC thermistor are:
Firstly, by replacing the conventional encapsulation layer with a convenient detachable package structure, the method can recycle the various oxides contained in the chip and the precious metal silver in the end electrode of NTC products easily, saving or regenerating some non-renewable mineral resources.
Second, the anti-oxidation cover adopts piston structure, by adding a piston to the sleeve, make the space in the sealing cavity can be changed to avoid heating the surrounding gas while the NTC thermistor chip is working, or which would cause the pressure in the sealing cavity to be too much and ruptured.
Third, clamping device can choose flat-type or vertical-type, when using flat-type clamping device, NTC thermistor chip clamped horizontally between the pressure reed electrode and the base electrode, its contact with the two electrodes is a plane, the contact area is large, is used in the actual use of the products need to pass the high current; When using vertical-type clamping device, there are two pressure rods, when the NTC thermistor chip is installed, it's pressed directly between the two pressure rods and pressed into the groove of the base convex platform, fixed and clamped by the convex electrodes of the two pressure rods, which is convenient to place and remove the product extremely; the convex electrode adopts a spherical structure, the scraping between the NTC thermistor chip and the convex electrode is reduced; The contact between the convex electrode and NTC thermistor chip is a dot, the contact area is small, and the point discharge is easy to happen when electrified, which is suitable for the experiment and R&D of the product, which is equivalent to making the experimental conditions of the product to be tested harsh, Help to find out the potential quality issues of the product.
EXSENSE Electronics Technology Co., Ltd. establish is involved in R&D, production, selling of NTC thermistors, NTC thermistor chips and related electronic materials. Since the establishment of our company, our NTC thermistor products have passed TUV ISO9001 and ISO14001 certification, operate with the ISO9001 Quality System and RoHS environmental protection requirements strictly, strive to provide our clients the products with the most advanced technology in the world and the most international competitiveness of quality and service!